Corporate Responsibility
ABF Ingredients is committed to conducting its business in a manner, which complies with country specific and other relevant local legislation, minimises adverse effects upon the environment and protects the health, safety and welfare of our employees and others affected by our activities.
Fabienne Saadane-Oaks, CEO, ABF Ingredients

Across ABF Ingredients (ABFI) we have passionate people who want to make a difference through their work, through their actions and by doing the right thing.  I am very proud that we all deliver our business in a responsible and ethical manner.  High standards are embedded in all we do whether it's collaborating with colleagues, providing superior quality products to our customers or interacting with other stakeholders in our supply chain. 

I recognise that as a global company, we have a duty to both minimise our own footprint impact and maximise opportunities to create positive change in the world, be that through our environmental footprint, our response to climate change or how people are treated inside and outside of our organisation.  Let me share with you ABFI's approach to Corporate Responsibility, the areas we are committed to proactively manage and make a positive impact.  I am sure you will feel as proud and committed to it as I do.
Our approach to corporate responsibility is summarised by "Doing the right thing".  It is focused around three key themes: People, Customers and Environment.  When refining our approach to Corporate Responsibility, we were mindful of integrating it with our 6 Points of Success;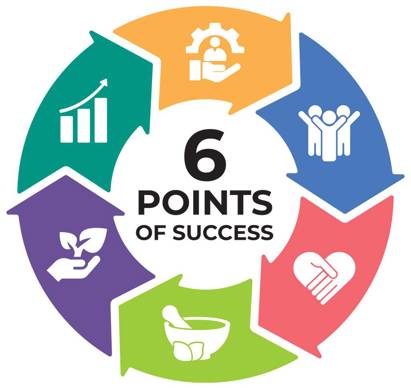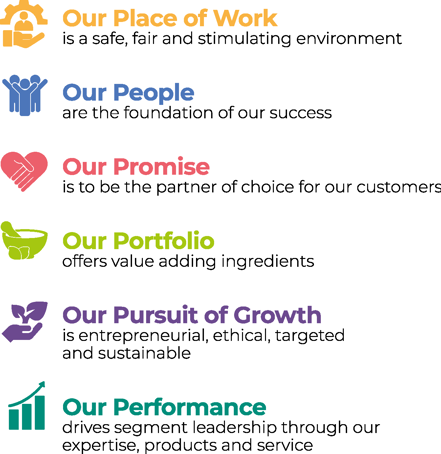 The 6 P's are key values which support our Winning Aspiration.  Our values give everyone in our businesses guidance for their day to day actions and support our long term plans.  They help identify the way we choose to work and how we want to be known by our employees, customers and others in our value chain.  Hence, they are fully consistent with our Corporate Responsibility approach.  Our key values are highlighted throughout this page:
Our Pursuit of Growth is entrepreneurial, ethical, targeted and sustainable.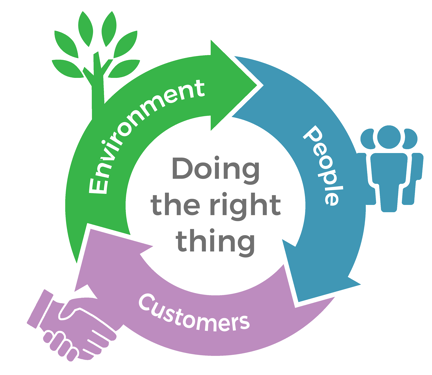 In 2018, our Senior Leadership Team conducted a strategic review of our approach to Corporate Responsibility and set us on a more focused path to ensure we meet, and go beyond our duties as an ethical and sustainable business.  Our five individual businesses have all committed to work together to achieve our goals and to engage employees, suppliers and customer in our exciting Corporate Responsibility (CR) aspirations. 
Governance
Each business has a CR Champion who regularly reports to ABF Ingredients' Senior Leadership Team on progress and challenges.  We pool and leverage our resources and expertise to achieve positive impacts in our focus areas of people, customers and the environment.  We measure our progress through a range of leading and lagging indicators which we review on a monthly basis.  If any performance issues are identified, we take targeted action and continue to monitor improvements. 
We engage with our customers, authorities and other partners in our supply chain to address key social and environmental issues.  We have adopted ABF's comprehensive Supplier Code of Conduct which sets out expectations of standards from our suppliers, and is based on the International Labour Organization (ILO) conventions and the Ethical Trade Initiative (ETI) Base Code.
To find out more about our approach, please read below and visit our parent company, Associated British Foods' Corporate Responsibility Update 2018: https://www.abf.co.uk/responsibility