Beverages
From brewing and distilling to the fruit juice and dairy sectors, AB Enzymes, PGP International and Ohly improve and enhance their customers' product portfolio by offering superior enzyme, dry and micro organism ingredients.
AB Enzyme's ROHALASE® SEP, BARLEY L, and BXL enzyme products are designed to improve the brewing and distilling processes, and can be perfectly matched to specific grain types such as barley, wheat, rye, oats and corn.
The company's ROHAPECT® product gives customers the complete enzyme package for juice extraction, pectin breakdown and clarification in the fruit juice and winemaking industries.
PGP International produces superior extruded ingredients for customers' ready-to-mix products. Its PAC-GEL® and PAC-STAR® products are soluble in cold water, gluten free and come with hypoallergenic labelling.
Ohly has developed a unique natural single ingredient that allows to replace more sugar through stevia, by masking the bitter stevia after taste that typically limits the replacement ratio.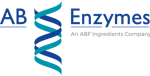 AB Enzymes is an industrial biotech company specialized in enzymes and their applications in focused markets.
PGP International specialises in developing a wide range of extruded ingredients including cereal and protein crisps, as well as an assortment of high quality rice based flours and blends in addition to gluten free products.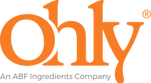 Ohly is one of the world's leading suppliers of yeast extracts, yeast based flavours and specialty powders for the food, fermentation, health and animal feed markets globally.