Alternative Proteins
Plant-based eating and alternative proteins are on the rise and predicted grow rapidly within the next few years. Plant-based food offers a variety of different protein sources such as pea, soy, oat or fava bean, which makes it an interesting market with many opportunities for producers and manufacturers.
In general plant proteins have poor solubility which can limit their application potential but AB Enzymes' COROLASE® products help to increase solubility and, in doing so, they extend potential plant-protein applications in food. Their protease enzyme products also include solutions for collagen extraction, gelatine and the production of collagen peptides. The latter are now one of the leading ingredients used in food and beverages as well as dietary supplements and personal care.
PGP International offer a range of texturised pea proteins which mimic the texture of meat. Made from high-quality pea protein, PROLIFICA® offers a vegan-friendly solution to food producers developing plant-based versions of familiar meat products such as burgers, meatballs and sausages.
Similarly, with many consumers still wanting to enjoy the flavour of meat in a healthier, more sustainable way, Ohly provides a range of vegan flavour solutions which help to impart meaty, roasted notes in plant-based food. They also offer AUXOFERM® Nutritional Yeast Powders for those seeking a vegan protein source with additional nutritional benefits.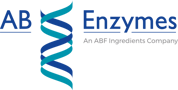 AB Enzymes is an industrial biotech company specialising in enzymes and their applications in focused markets.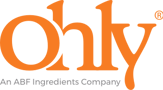 Ohly is one of the world's leading suppliers of yeast extracts and culinary powders for the food, fermentation, health and animal feed markets.

PGP International is our extrusion specialist, producing rice-based
flours, specialty flours and extruded ingredients for the food and
nutraceutical industries.