Immune Health
As COVID-19 and other pathogens highlight how a healthy microbiome is vital for generating an effective immune response, AB Biotek Human Nutrition & Health, Fytexia Group and Ohly are bringing ground-breaking nutraceutical products to the market which optimise innate immune responses.
ABB C1™ ImmunoEssentials solution from AB Biotek Human Nutrition and Health combines highly functional postbiotic yeast with zinc yeast, selenium yeast and beta glucans. This distinctive functional synergy stimulates both innate and adaptive immunity to help the body fight viruses and other challenges to the immune system. ABB C1™ ImmunoEssentials has been diligently researched and clinically demonstrated to be efficient as a vaccine adjuvant for COVID-19 as well as for seasonal allergies.
At Fytexia Group, they offer GOS 70, a food-based ingredient providing human milk oligosaccharides for infant and adult nutrition. This contributes to the regulation of the gut microbiome and a range of skin and digestive health benefits. 
Combining their expertise in polyphenol science with their partner B Natural's superior knowledge of propolis, Fytexia have also patented a method to offer healthcare product formulators a standardized and consistent propolis extract with a reproducible profile. Known as PromunelTM, this scientifically supported grade of propolis is targets immune health. 
Ohly produces a range of nutritional yeast products which are rich in essential amino acids and a great source of dietary fibre. Their AUXOFERM® Glucan products contain micronutrients as well as beta-glucans which are known to strengthen the immune system, so they are used in many human health applications like powder blends.
Related Businesses

AB Biotek Human Nutrition & Health is a dynamic life sciences company specialising in science-driven microbiome modulating ingredients.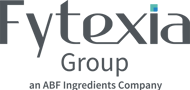 Fytexia Group is a life sciences company specialising in the research and scientific validation of bioactive compounds.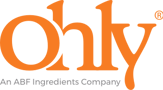 Ohly is one of the world's leading suppliers of yeast extracts and
culinary powders for the food, fermentation, health and
animal feed markets.