Grains and Oil Seed Processing
In a sector with a wide range of different manufacturing processes, AB Enzymes matches the exacting needs of their customers by offering tailored enzyme solutions that increase processing performance and optimise plant efficiency.
The company's ROHALASE® products have been designed to optimise the performance and increase the efficiency of grain and oilseed processing, while also helping to reduce energy and water consumption. Depending on a customer's requirements, the ROHALASE® range offers solutions for a broad range of applications, from reducing viscosity and increasing the purity in grain processing to improving glucose syrup filtration.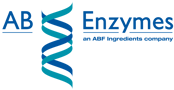 AB Enzymes is an industrial biotech company specialising in
enzymes and their applications in focused markets.