Parent Company
Our parent company, Associated British Foods, has been working in the international food, ingredients and retail sectors since 1935, and is renowned for delivering high quality products and services that are central to millions of people's lives.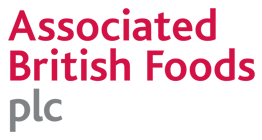 The company now has 128,000 employees generating revenue of £13.9 billion in 53 countries across Europe, southern Africa, the Americas, Asia and Australia. AB Foods' main areas of focus are grocery, sugar, agriculture, ingredients and retail.
Grocery
Major brands include Twinings, Silver Spoon, Jordans, Ryvita, Patak's, Mazola, Dorset Cereals and Mazzetti.
Sugar
British Sugar, Azucarera and AB Sugar China produce nearly 4 million tons of sugar beet annually. UK based Vivergo also produces 420 million litres of bioethanol every year.

AB Sugar

British Sugar

Azucarera

Vivergo Fuels
Agriculture
AB Agri operates at the heart of the agricultural industry. The company supplies products and services to farmers, feed and food manufacturers, processors and retailers in more than 65 countries worldwide.
Ingredients
Alongside ABF Ingredients, AB Mauri is also involved in yeast and bakery production, supplying bread improvers, dough conditioners and bakery mixers to plant and artisanal bakers.

Retail
Major retail group Primark offers high quality fashion at value for money prices. The group has around 60,000 people working in 300 stores in the UK, Republic of Ireland, Europe and the USA.