Beverages
In the fruit juice manufacturing, winemaking, brewing and dairy sectors, AB Enzymes, Ohly and PGP International all offer superior ingredients which improve and enhance their customers' product portfolio.
Enzymes are important in the beverage industry for the extraction of fruit and vegetable juices. Pectinases break down pectin, a supporting substance found in plant cell walls. This increases the quantity and quality of the extracted juice and reduces fruit waste.
AB Enzymes ROHAPECT® product range provides customers with a complete set of enzyme application solutions for fruits including apples, berries, grapes, citrus and tropical fruits, as well as vegetables like carrots and beetroots.
In winemaking, their ROHAVIN® enzymes can be used to improve juice and colour extraction to accelerate the winemaking process. They enable clarification and filtration, as well as helping to clean ultra-filtration membranes. Similarly, in brewing, ROHALASE® enzymes help treat non-starch polysaccharides found in grain, malt, wort and beer for increased efficiency.
Overall, enzymes are an integral component of modern fruit and vegetable juice manufacturing and offer highly effective process optimisation solutions.
Ohly has developed a unique natural single ingredient that can mask the bitter aftertaste produced by stevia sweeteners. This product allows drinks manufacturers to reduce sugar content by replacing more sugar with stevia. OHLY® SAV-R-SWEET is soluble, transparent and particularly suited for use in beverages, sauces, fruit preparations and yoghurt drinks.
PGP International produces ready-to-mix dry beverage ingredients delivering enhanced texture and visual appeal. Their PAC® branded products have been specially developed for use in beverage applications. PAC-GEL® and PAC-STAR® are soluble in cold water, gluten free and come with hypoallergenic labelling. With the worldwide move towards more natural ingredients, PGP International's PAC® products are an attractive alternative for food nutritionists and formulators.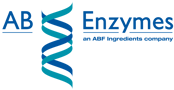 AB Enzymes is an industrial biotech company specialising in enzymes and their applications in focused markets.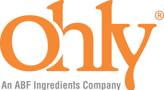 Ohly is one of the world's leading suppliers of yeast extracts and culinary powders for the food, fermentation, health and animal feed markets.

PGP International is our extrusion specialist, producing rice-based
flours, specialty flours and extruded ingredients for the food and
nutraceutical industries.