Savoury
When it comes to taste, our flavour experts Ohly are unbeatable. They've been helping companies make tastier products with a range of flavour enhancing solutions that can be tailored to their customers' own specifications.
Using our ingredients, we also provide solutions for most of the key challenges in today's recipes, including salt, MSG replacement and securing great taste in low or reduced fat food.
Our offer is completed by our extensive PRODRY® line, a range of pantry products including vinegars, hot sauces, mustards, honeys and others. Converted into powder form, PRODRY® products are known for their enhanced stability and simplified use in dry recipes.
Consequently, our customers use Ohly ingredients across different applications such as sauces and gravies, snacks, soups, baked goods and meat products.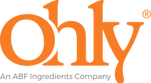 Ohly is one of the world's leading suppliers of yeast extracts, yeast based flavours and specialty powders for the food, fermentation, health and animal feed markets globally.