Bakery and Cereals
AB Enzymes and PGP International are experts in producing exceptional products for the bakery and cereals industries. Their extruded ingredients, rice flours, specialty flours and bakery processing aids are designed to give their customers the competitive edge in a closely fought and fast moving sector.
AB Enzymes plays an essential part in modern baking, supplying enzymes that help customers streamline their processes and cut their production costs.
The company's VERON® range of specialist baking enzyme preparations is used to support customers in improving the quality of high fibre breads, rye breads, noodles, pasta, wafers, biscuits and crackers.
Along with its sister company, ROAL, AB Enzymes invests heavily in research and development to maintain its position as one of the world's leading baking enzyme producers.
PGP International is an extrusion specialist offering a range of extruded crisp products for use in breakfast cereals, nutritional health bars, chocolate products and baby foods.
They also produce organic, glutinous and gluten free rice flours, which are used in bakery mix products, cereals and other applications under the PAC® brand.
Working closely with customers helps them to develop new extrusion processes and products, and improve their existing formulations to meet the demands of their own markets.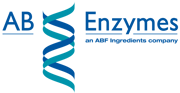 AB Enzymes is an industrial biotech company specialized in enzymes and their applications in focused markets.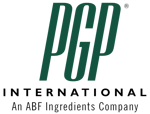 PGP International specialises in developing a wide range of extruded ingredients including cereal and protein crisps, as well as an assortment of high quality rice based flours and blends in addition to gluten free products.