Beverages
From brewing and distilling to the fruit juice and dairy sectors, AB Enzymes, Ohly and PGP International improve and enhance their customers' product portfolio by offering superior enzyme, dry and micro organism ingredients.
AB Enzymes ROHAPECT® pectinase and ROHALASE® non-starch polysaccharide enzymes provide you with a complete set of solutions for enzyme applications in fruits and vegetables such as pommes, berries, stone fruits, citrus fruits, tropical fruits, grapes, and carrots. Enzymes are an integral component of modern fruit and vegetable juice manufacturing and are highly suitable for optimising processes.
An important application field for enzymes in the beverage industry is the extraction of fruit and vegetable juices. Pectinases in particular are employed for apple and pear juice and for juices made from berries and tropical fruits. They break down pectin, a supporting substance found in plant cell walls, increasing the quality of the extracted juice and reducing fruit waste.
Enzymes can be used to increase the preliminary juice extraction and obtain more high-quality wine in wine-making. Pectolytic (pectin degrading) enzymes enable clarification and filtration. In the manufacture of red wine, enzymes improve colour extraction. AB Enzymes' products are also successfully employed in cleaning ultra-filtration membranes.
Ohly has developed a unique natural single ingredient that allows to replace more sugar through stevia, by masking the bitter stevia after taste that typically limits the replacement ratio. OHLY® SAV-R-SWEET is soluble, transparent and especially suited for beverages, sauces, fruit preparations and yoghurt drinks
PGP International produces superior extruded ingredients for customers' ready-to-mix products. Their PAC® branded ingredients have been specially developed for use in beverage applications. PAC-GEL® and PAC-STAR® are soluble in cold water, gluten free and come with hypoallergenic labelling. With the worldwide move towards more natural ingredients, PGP International's PAC® products are an attractive alternative for food nutritionists and formulators.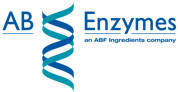 AB Enzymes is an industrial biotech company specialized in enzymes and their applications in focused markets.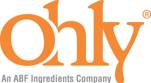 Ohly is one of the world's leading suppliers of yeast extracts and culinary powders for the food, fermentation, health and animal feed markets.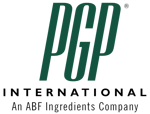 PGP International specialises in developing a wide range of extruded ingredients including cereal and protein crisps, as well as an assortment of high quality rice based flours and blends in addition to gluten free products.