Health and Nutrition
To address the ever-increasing consumer emphasis on Health and Nutrition, ABITEC Corporation, Fytexia Group, Ohly and SPI Pharma develop and produce a range of ingredients derived from high quality sources for customers in the food and beverage, functional food, nutraceutical and pharmaceutical industries. 
ABITEC's wide-ranging specialty lipids portfolio offers extended functional and nutritional benefits to an array of applications in the functional food, dietary supplement, and nutrition markets. They act to support cognitive health, as well as functioning as alternative energy sources, bioavailability enhancers, solubilisers and food emulsifiers. They offer a full line of Medium Chain Triglycerides (MCTs), as well as the Nutri Sperse® portfolio of nutritional powdered lipids. ABITEC's products are utilised throughout the Sports Nutrition, Weight Wellness, and Dietary Supplement markets. 
Fytexia uses stringent scientific research to develop active nutrients for healthcare products and dietary supplements, targeting non-communicable diseases such as metabolic syndrome or pre-diabetes. They have a particular focus and expertise in polyphenols, which are recognised for their antibacterial and anti-inflammatory properties. Sinetrol® is a polyphenol-based nutraceutical ingredient targeting body weight management. It is clinically supported to contribute to the reduction of excess fat mass and to improve body composition over the long term. 
Propolis M.E.D.® is a brown propolis extracted using a patented process which produces a standardized profile of polyphenolic complex, with the same activity in every batch and available on several carriers. Propolis M.E.D.® has been extensively studied and is supported by clinically proven benefits in upper respiratory tract infections (URTIs). 
Ohly produces a range of nutritional yeast products which are rich in essential amino acids and a great source of dietary fibre. Their AUXOFERM® yeast powder has a subtle nutty, cheese like flavour and contains micronutrients such as magnesium, calcium, zinc and iron. It can also be enriched with vitamins B1, B2, B6 and niacin. AUXOFERM® Saccharomyces boulardii is an active probiotic yeast for use in the treatment of specific gut and digestive diseases and Ohly's Beta Glucan is used in human health applications targeting immune support.  
SPI Pharma offers directly compressible calcium carbonate and magnesium hydroxide ingredients which can be incorporated into many different dietary supplements. MS90 and CS90 are versatile ingredients which can be used as actives or as excipients to improve mouth feel, especially in chewable tablets. They are ideal for mineral supplements or antacids.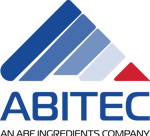 ABITEC is a global manufacturer of specialty lipid ingredients for the pharmaceutical, nutritional, personal care, and industrial specialty markets.  ABITEC delivers a wide range of solutions in solubilisation, emulsification and lubrication.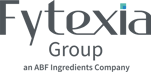 Fytexia Group is a life sciences company specializing in the research and scientific validation of bioactive compounds to deliver functional ingredients for the improvement of human health and wellbeing.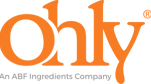 Ohly is one of the world's leading suppliers of yeast extracts and culinary powders for the food, fermentation, health and animal feed markets.
SPI Pharma provides the innovative solutions our global pharmaceutical and nutritional customers need to succeed.