Lubricants and Metalworking Fluids
ABITEC Corporation is leading the way in the manufacture of fluids from renewable resources for lubrication and metalwork applications, giving its customers a wider choice of synthetic and natural solutions.
Base fluids
ABITEC's base fluids are made from natural, renewable raw materials which make them the ideal choice for customers looking to develop new products using synthetic or natural oils. All of the company's base fluids are high performance, low toxicity and environmentally friendly.
Emulsifiers and surfactants
Water based metalworking fluids have better cooling properties and are more efficient at flushing away chips in metalworking applications. ABITEC's emulsifiers and surfactants have been specially formulated to create effective, long lasting fluids that can be disposed of responsibly at the end of their life.
Friction modifiers
With automotive manufacturers increasingly recommending thinner, low viscosity lubricants, ABITEC's friction modifiers are designed to minimise metal to metal contact in a wide variety of applications providing a solution to help formulators reduce friction in engine oils and lubricants.
Minimum quantity lubrication
Global regulatory changes are reducing the number of base fluids and additives used by formulators in the workplace. ABITEC has developed a range of minimum quantity lubrication (MQL) formulations that can be applied in small quantities as a mist, improving both tool life and creating a safer work environment.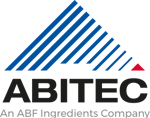 ABITEC is a global manufacturer of a wide range of specialty ingredients for the pharmaceutical, nutraceutical and industrial markets.