Culinary Powders
Ohly's PRODRY® Culinary powders offer the complex flavour compositions of their wet counterparts in an easy to handle, free flowing powder format.
Ohly's PRODRY® culinary powders are dried authentic 'pantry products' as traditionally used at home or in restaurants as liquids. Based on our decades of experience in taste ingredient development and manufacturing, PRODRY® products retain the volatile aroma components to turn your product into a tantalising flavour experience.
The dry powder is convenient to handle during processing, ensures consistency in food preparation and offers unique flavour opportunities for dry mixes or in topical applications.
The PRODRY® range encompasses:
Vinegar powders
Mustard Powders
Hot Sauce Powders
Sweetener Powders
Specialty Powders such as Lemon Powder
Ohly can custom dry products to turn customers' liquid or viscous ingredients into a full flavour, easy to use powder.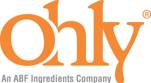 Ohly is one of the world's leading suppliers of yeast extracts, yeast based flavours and specialty powders for the food, fermentation, health and animal feed markets globally.