Culinary Powders
Easy to use and full of flavour, Ohly's range of culinary powders have exceptional aromas and the perfect taste to liven up any mealtime.
Ohly's PRODRY® range can be used to boost customers' products for an incredible taste experience with an extended shelf life.
PRODRY® products are easy to handle, easy to process and easily water soluble, and they can even be tailor made for customers' own unique recipes.
The PRODRY® range consists of:
Vinegar powders
Mustard powders
Hot sauce powders
Sweetener powders
Ohly is always up to date with the latest flavour trends and is continuously adding to its product line. The company can also custom dry products to turn customers' liquid or viscous ingredients into a full flavour, easy to use powder.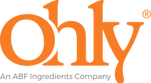 Ohly is one of the world's leading suppliers of yeast extracts, yeast based flavours and specialty powders for the food, fermentation, health and animal feed markets globally.