Specialty Flours
Natural rice based flours that are free from chemical additives make up PGP International's range of PAC® branded products, which are ideal for food and non food applications.
PGP International have developed a variety of functional flours for the food and nutraceutical industry under the PAC® brand which have no chemical modification and offer a simple label declaration. Ingredients within PAC® can provide unique functionality as viscosity enhancers, fat mimetics, sugar reducers, freeze-thaw stabilisers, and humectants. These ingredients have a broad range of preparation capabilities in bars, granolas, beverages, bakery, and nutritional supplements.
The range includes:
PAC-GEL® – a water binding agent and emulsifier
PAC-STAR® – a natural stabilising agent
PAC-FRESH® – a natural dough conditioner
The company also produces a wide range of gluten-free rice flours, rice meals, glutinous rice and rice bran for their domestic and international markets. Their product line also includes organic rice flours and rice meals, which are organic certified through Quality Assurance International (QAI).
The products are designed for use in applications such as bakery mixes, cereals and energy and nutritional bars. They can be made from different rice varieties and produced in different particle sizes, from very fine to very coarse.
PGP International are certified by the Gluten Free Certification Organisation (GFCO) and theirr gluten-free products contain less than or equal to 10 ppm gluten, which is half the stringent FDA standards. The facility also undergoes strict third party audits to ensure that our processing, sanitation and storage conditions are gluten-free.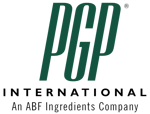 PGP International specialises in developing a wide range of extruded ingredients including cereal and protein crisps as well as an assortment of high quality rice based flours and blends in addition to gluten free products.